Featured Properties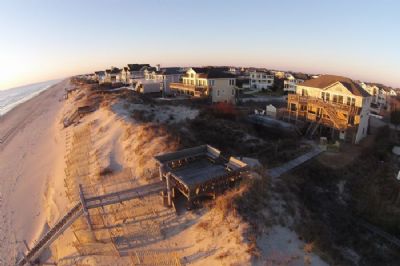 WH-32: The New Caped Coral
7 Beds / 7 Baths
Welcome to Leslie's Vacation Rentals!
Welcome to the Outer Banks of North Carolina, one of the most treasured, unspoiled family beach retreats in the country. Whether you want to explore the tranquility of the migratory bird sanctuaries, enjoy our world-class fishing, water sports and beautiful golf courses, or simply spend some time playing in the waves with your kids, the Outer Banks is for you.
What these houses all have in common is the love and care of the dedicated owners.
Come and stay with Leslie's Vacation Rentals, where we represent a hand picked selection of properties, ranging from 2 bedroom ocean front condos to 8 bedroom vacation homes. Our company is based on a collaborative effort between homeowners who love and care for their homes and a group of qualified and dependable local professionals who ensure that our properties are well maintained and that your vacation will exceed your expectations.
Plan your outer banks vacation with confidence.
By renting from Leslie's Vacation Rentals you can plan your vacation in confidence, knowing that you will be able to check in directly at the property (no check in lines!), have a 24 hour 7 day a week maintenance line to call if you should ever need anything, and stay in the cleanest and best maintained properties on the Outer Banks! Thank you for visiting our web site and we look forward to welcoming you to the beach as our guest.